26 Jun 2022
DEWSBURY RAMS MATCHDAY BROCHURE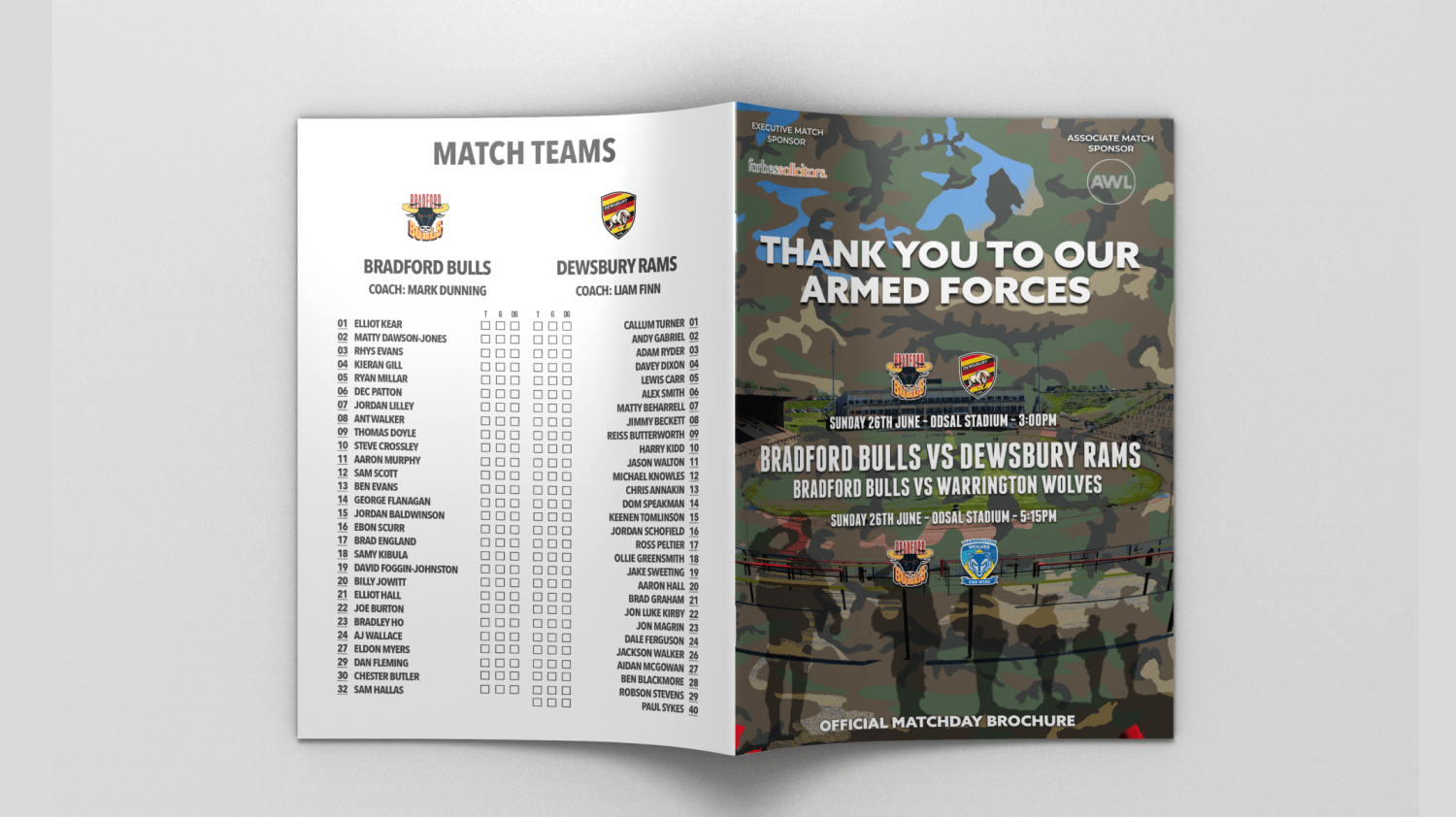 Feast your eyes upon this week's Digital Matchday Brochure ahead of a bumper day of Rugby League at Odsal Stadium!
Read the thoughts of Interim Head Coach Mark Dunning, take an in-depth look at Dewsbury Rams and get a summary of how the other Bradford Bulls sides are getting on in 2022.
CLICK HERE to read this week's edition of our Digital Matchday Brochure.