14 Jun 2022
DEWSBURY GAME TO HOST ARMED FORCES DAY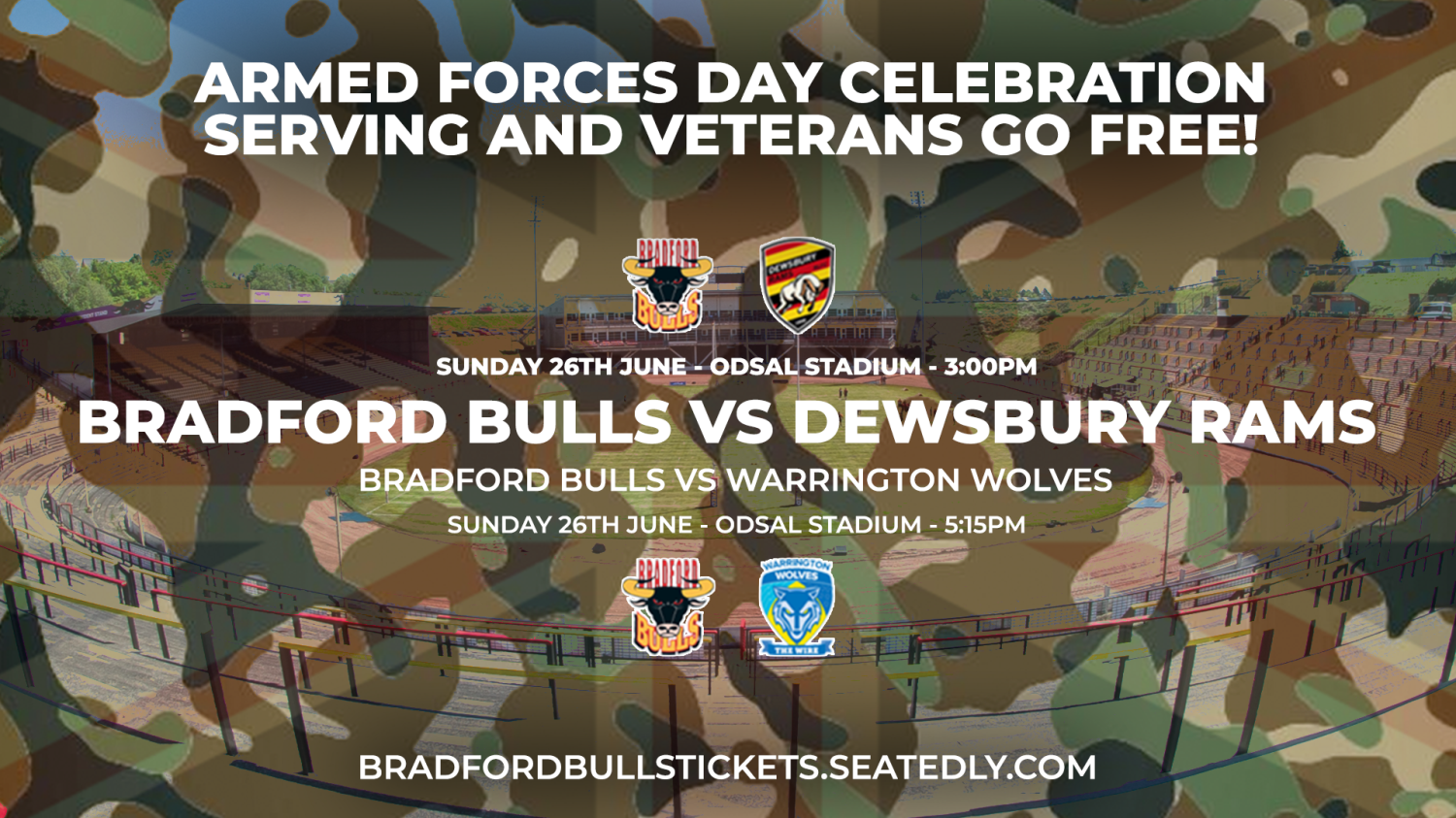 Our game against local rivals Dewsbury Rams will play host to our yearly Armed Forces day, where we celebrate our serving armed forces and veterans, with both going free! (26th June - 3pm KO)
Mark Dunning's side will be looking to mark the day with a performance to remember as we look to do the league double over our local rivals, after a 46-16 win on the opening day at the Tetley's Stadium.
Our last Armed Forces day, against Halifax in 2019 was a huge success, with Bradford looking to pay our respects to our current serving and veteran forces.
Both will be able to purchase tickets free of charge to the game with a valid MOD Badge shown in store, while Juniors also go FREE!
There will be a bucket collection inside the stadium on the day, with supporters able to donate to various army charities throughout the day.
Tickets are now on sale for this game, with Juniors going free, while current serving and veteran armed forces able to also go free!
CLICK HERE to book your spot - alternatively, call us on 0333 323 5075 or visit the Team Shop.
Bradford Bulls Team Shop Opening Hours
Tuesday to Friday (10:00-17:00)
Saturday (10:00-14:00)