13 May 2022
BULLS AND VODAFONE FORM NEW PARTNERSHIP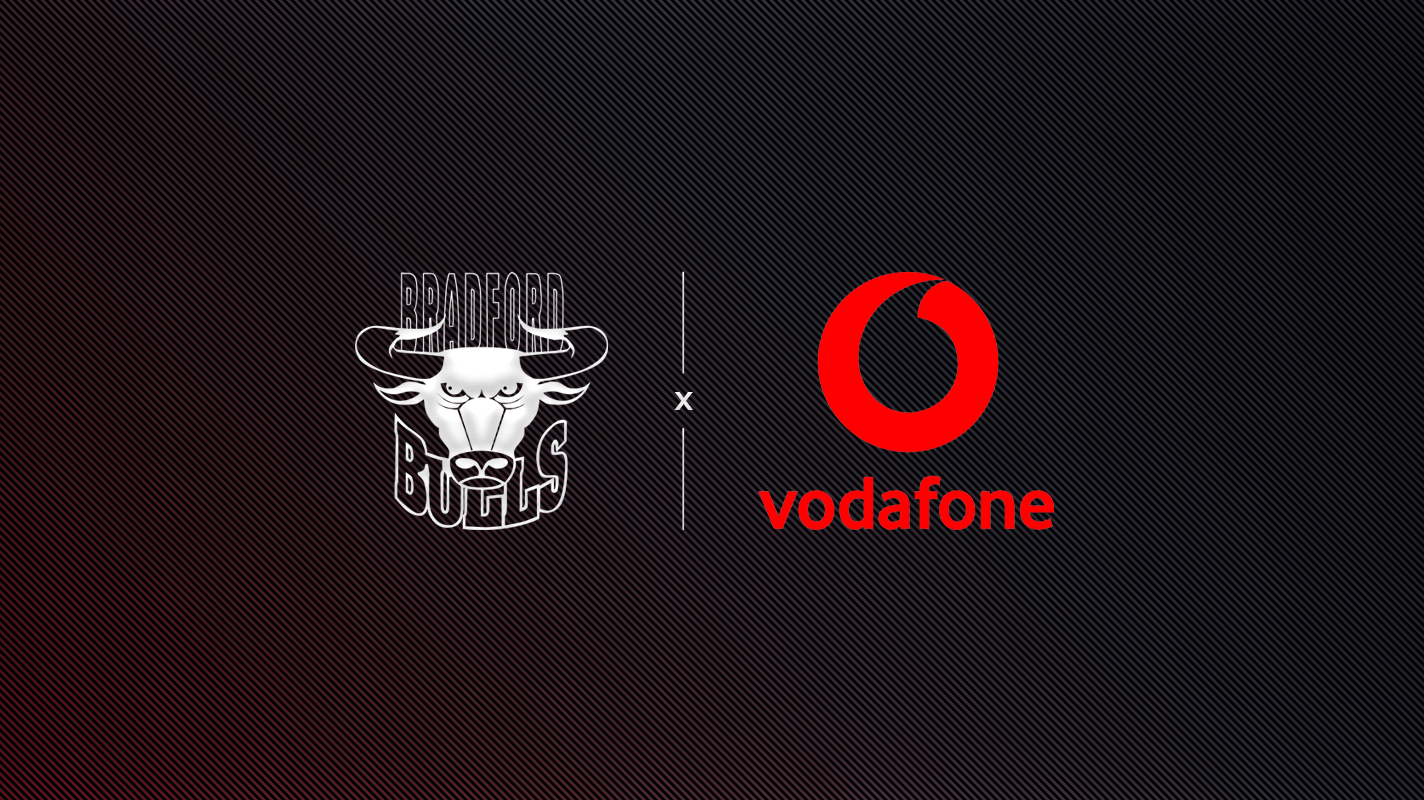 Bradford Bulls are delighted to announce the formation of a new partnership with tech communications company, Vodafone UK.
Broadband users in Bradford can get unbreakable broadband and give back to the community thanks to new partnership between Bradford Bulls and Vodafone UK

Broadband users looking to switch & save will now be able to select a new Vodafone Broadband package via the Bradford Bulls website. All customers who move to Vodafone Broadband can choose a plan based on their broadband needs (Vodafone Broadband, Vodafone Pro & Vodafone Pro Xtra) and will also receive a voucher of up to £90 which can be used at some of the UK's leading retailers.
In addition, for every new Vodafone Broadband customer that signs up via the Bradford Bulls website the club will receive an affiliate payment which will be donated towards the cost of running the Academy teams – continuing the production of talent off the world renowned conveyor belt.
Full Fibre is currently being rolled out by Vodafone via its partnership with City Fibre to households in the Bradford postcode area. Giving speeds of up to 910mbps, customers will be able to download an HD movie in a matter of seconds. Vodafone Pro Broadband, which launched last year, gives customers unbreakable broadband at an unbeatable price. The new broadband service has a range of features such as hybrid 4G broadband back-up, Super WiFi guarantee and dedicated support from a team of highly-trained WiFi Xperts, plus the option of upgrading to a Super WiFi Plus booster with Alexa Built-in.
Joe Pitts, Commercial Director of Bradford Bulls said "We are delighted to be involved with such a prestigious brand and equally delighted that Vodafone recognise that we are a great club to be involved with, when we lost our licence for the Academy last year we and the Bradford public fought hard to get it back and we did earn a reprieve, it is important that we don't get into that position again and that our Academy teams continue to provide opportunities for local players."
"We will be creating a Fan Zone at Odsal and Vodafone will be there to help us provide entertainment before the game, this partnership will develop as we move forward"
Dan Lambrou, Head of Fixed at Vodafone UK said "Vodafone is committed to bringing full fibre to more homes than anyone else across the UK, delivering unbreakable Pro broadband with features that give customers reliable broadband at a surprisingly affordable price. Our partnership with the Bradford Bulls means that we bring reliable, affordable full fibre broadband to more families, whilst supporting a great local cause."
Vodafone representatives will be on hand at the Bradford Bulls stadium on the 15th of May 2022 to engage with fans and discuss the Vodafone Broadband packages available via the Bradford Bulls website.